Your Label Game Advances Here
This process is used to print hot foil designed labels and is an amazing way of show off a high-quality luxury product.
This eye-catching shiny metallic foil imprint is processed in our 50 Ton Big Foot hot stamp finisher for precision and intricate detail to bring your vision into the customers' hands.
We can print multiple hot foil colors and combine with an emboss plate to create a 3D effect!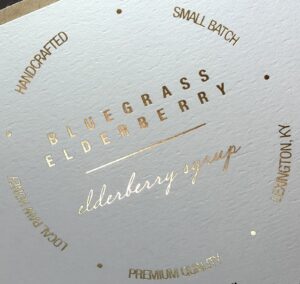 The cold foil precision in detail and consistency makes it ideal for small text. 
Cold foil offers the largest range of colors as different color inks can be applied after the foil is on the label. 
This effect is best suited for long running jobs, starting around 20,000 ft of material and can be used with a variety of substrates.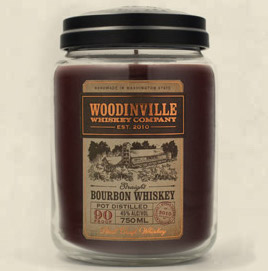 This effect can turn an ordinary label into a piece of 3D art. 
Embossed labels include raised images, patterns or text that imply the product is more elegant than its competitors. 
Embossing or debossing is used frequently for logo or product names to stand out on label designs. However, a sculpted art plate can also be applied to add 3D to areas on a design. Embossing a background design can also lay a texture across an entire label surface to simulate more expense label materials.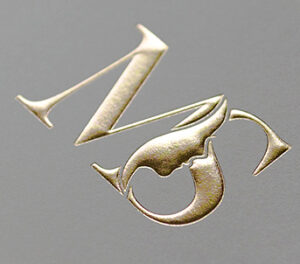 Screen Varnish Raised Effect
Varnish treatments elevate your label design by adding special effects with depth and contrast. Varnishes can be applied to very detailed areas of the label design with perfect registration.
Tactile varnishes create a compelling aesthetic with labels almost demanding to be held. These can be applied to one area, multiple areas, or the entirety of the label background.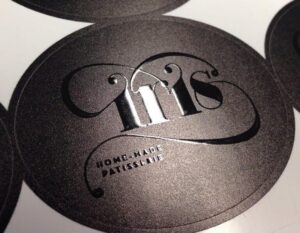 PROUD MEMBER OF