Flexographic Printing
Speed, accuracy, and efficient print runs.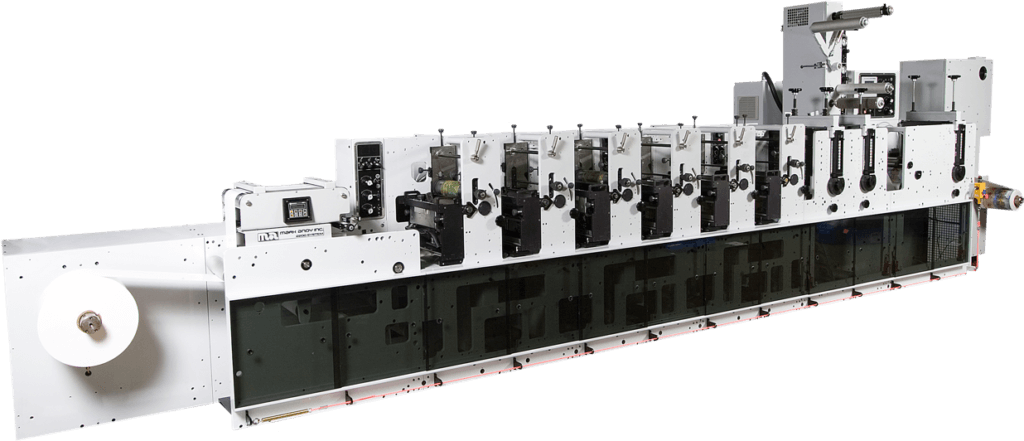 Flexographic printed labels are everywhere! You can find examples on your plastic lotion bottle to pet treat containers.
Almost everything printed today can be produced flexographically.
The first step in flexographic printing is designing your artwork. Our Art Team engineers your artwork files to fit to the specifications of your labels. Then they generate a series of plates, like a stamp, for each color of the artwork that will be mounted in the press.
The rolling design of the flexographic printing press allows for continuous substrate materials (in roll-form) to be fed through the machine. Our labels are printed and die cut on the flexographic press.
This feature of flexography is what allows for the continuous printing process that can achieve high speeds, maintain accuracy, and efficiently produce large print runs.
Contact us today to see if your products have a cost benefit using this label process.
PROUD MEMBER OF